Obviously, I knew that when I arrived in Czechia, which, apparently, is the official name for what used to be called the Czech Republic. They pulled a Prince on us and went with the "The Country Formerly Known As" angle.
Yes, Czech is a language with a long history and a highly developed literature. It happens to be a Slavic language, just like Russian, and on the bus to Prague I eavesdropped a bit on some Czechs who were chatting. I actually understand a lot of the words they were saying, but couldn't put a sentence together. However, I noticed lots of the basic words were the same as in Russian. So I thought it would be easy to communicate with these people without having to resort to English, at least on an extremely basic level.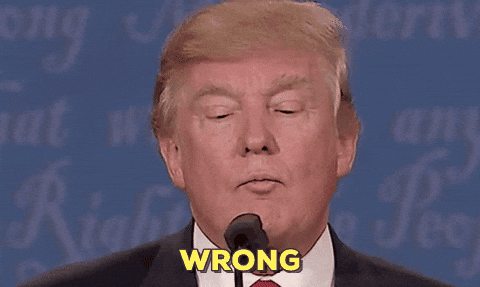 I arrived in the bus at noon on a very, very gloomy day. It was strange, in a way, to see what the city actually looked like. The countryside on the way through Bavaria was beautiful, alternating between flat farmland and mountains springing out of nowhere. Czechia was much more mountainous and hilly, and also beautiful, but the cities we passed, if they were larger than a few thousand people, looked very much like the worst results of Soviet-era planning. Huge, disgusting cities of concrete dotting the countryside with dismal grey and invading the sky with smoke towers everywhere. Block-shaped buildings. Just generally glum.
We get into Prague and the outskirts seem to be the same. Everything outside the old town is dirty, and there are three distinct zones to the city. First, the outer ring, which is industrialised and looks like a post-apocalyptic film about communism taking over the world. Second, the inner ring, which, sort of like Budpaest, is dotted with 19th century buildings which are beautiful and grungy, in a very authentic way. Third, the old town, where all the mediaeval buildings and tourists are.
I was staying in the second of these zones, in a very, very Eastern European-looking Airbnb. It was so very much what I expected of a Czech dwelling that I almost laughed when I saw it in person. I sent a picture to my Czech friend (shoutout to John) and he said it brought back memories.
Hungry after my toilsome voyage of four hours, I looked for some lunch. This is where the linguistic issues began. I try to use the native language whenever possible, and I hate to rely on English as a crutch. So I walk into this bar in the area I'm staying, where only Czechs would go. I go up to the bar with a smile and say "One person, please," in Russian, with the please being in Czech. In Russian, it's "odjin chjelovjek", and in Czech, I learnt later, it's "jedena osoba". But in Czech they also use "chjelovjek", which I knew since I heard it on the bus. And "one" in both languages is essentially the same. There should have been no issue.
But I say nay nay! The waitress looks at me like I have three heads and says "What?" in Czech. I repeated myself, still smiling. She was very confused. So I began to get nervous. I then said it in English. She couldn't speak English. I said it in German. She couldn't speak German. I said it in French and, as a hail Mary, in Italian. We had not one single language in common, and my phone data weren't working so I couldn't look it up in Czech.
She brings her coworker over and the same thing recurs. I end up signifying "one" with one finger" and pointing to myself and a seat, before they get very agitated. I just stared back, more and more nervous, and just walked out. It was terrifying. And so, so awkward. I know it's technically my fault for not speaking the language, which I tried, but come on, it was almost the same thing in Russian!
I made my way to the old town, since everything I wanted to see happened to be there.
Still hungry, I try a different restaurant in this area. I found one with the menu in Czech and Russian. Finally, something might work out, right? I walk in the first door and am greeted by a second. I try the handle. Some guy had just walked in in front of me, but the door is locked or something. I try it again. People inside are looking at me and laughing. I look back confused. I try again and, unsure what to do, I just walk away and get lost in an alley.
Now hungry as well as very confused, I go to a restaurant inside the tourist section, just hoping we can communicate and that I may enter. Finally, I find one, and inhale an absolutely delicious pork knuckle, which in Bavaria is called Schweinhaxe. It was so tender I almost died, and the horseradish sauce was so strong it cleared my sinuses instantly.
I continued walking round, intent on hitting some of the biggest sites first and, mostly, with seeing things pertaining to Kafka and other greats who lived here.
I get to Wenceslas Square and look round inside the churches in the area.
The buildings are absolutely wonderful, a stunning mix of neo-renaissance, baroque, gothic, and regional styles. It was here that I used my 100th tissue, since I was keeping count and I was still sick.
I also found Franz Kafka's birthplace:
I was confused, since I thought the Kafka Museum was at his birthplace. But I continued on, searching both for Wi-Fi and interesting sights. I happened across a few synagogues on the way:
Wonderful buildings, all. I wish I had the creativity to design something like that. All these synagogues are located near each other, in very cramped quarters. I went inside none of them, since I absolutely refuse to pay to enter religious buildings. If I were to make an off-colour joke about Jews and charging entry to their places of worship, I would make it here. But I won't.
There was an interesting statue dedicated to Kafka, based on his novel Amerika:
I was very, very excited to see anything pertaining to Kafka and on purpose, I read Die Verwandlung on the way to Munich and Prague. He is by far one of my favourite writers and I find his writing to be eye-opening, particularly in the bureaucratic paradise that Germany is. Unable to get Wi-Fi to find the Kafka Museum, I kept exploring.
Unfortunately, the History Museum was closed for construction and the Communism Museum was, according to many, overrated. So I was unable to learn as much as I wished from the city itself and have resorted to the internet. In any case, it was nice just to walk round and not have to deal with job applications for a while.
Eventually, next to St. Vitus, I found the Wi-Fi which had so long eluded me, and realised I was right next to the Kafka Museum. I bounded off, eager to see what they had.
The Kafka Museum is very, very well done. It gives you the impression you are living in his head, with black walls and strange noises. His letters, first editions, illustrations, articles, and notes are everywhere, with clear explanations of what he thought, what inspired him, what ailed him, etc. I had never seen his handwriting until this day, and it's very obvious from his handwriting that he was disturbed beyond belief and possibly was neurotic. One gets the impression he did from Prague, as well, that it's all a facade, and that underneath there's a struggle between multiple forces, tearing each other asunder. In his day, it was Jews, Germans, and Czechs, all forced to live together, but never truly mixing, in a city that looked, in contemporary photographs, a bit dilapidated. I got the same sort of air from the people here as I walked round, that something was awry, and that they weren't truly happy. True, Slavs never smile, but there was something seriously amiss. No one seemed content.
Kafka was such a genius and is so important since, as Murakami said, he simply described the world the way it was and is, and never tried to make it seem beautiful when it was, in fact, tormenting. Nietzshce, similarly, said "The Sublime is the artistic conquest of the Awful." Kafka knew exactly how terrible life could be, how desolate and despairing one could become, and that we all seem to be caught in a labyrinth, seemingly surrounded by free will and exercising it, when in reality we are only given a few unpalatable options at every turn.
After much more exploring, I came back and collapsed for a bit on my bed. I decided to go write at a bar in the presence of some local yokels, and I strolled into a bar after learning a few words in actual Czech. I go to this very hip bar and seat myself. I ask for a seat, in Czech. I ask where the WC is in Czech. I order a beer in Czech. I was doing very, very well with my ten words!
But, alas, when I ordered my beer, my sham was revealed. I asked for the beer, and the barman responds with a long string of words. Unsure how to react, I looked at him much in this way:
He paused, said, "Filtered or unfiltered beer?" And I said, "Uh, filtered, I guess?"
Then I made the mistake of asking for the cheque in Czech. She looks at me, tells me how much the beer was, in Czech, and I just looked at her like
until she realised I had no idea what she was saying.
Overall, a fun day, and some funny experiences. Also, learn some Czech before you go.